This week we explore the relation between theory and practice creating a work. How do we engage in theory and practice in a mutually informative process? What parts do critical reflection and iteration play in the theory and practice of making? We aim to establish creative processes that benefit from a fluid dynamics between these facets.
In week 2's workshop, we focus on developing a professional profile for creative practitioners. We will look at different styles of profiles and portfolios, and assess how effective they are in conveying a sense of what the makers. We will workshop the methods and strategies of presenting yourselves and your works.
Some questions on Theory and Practice.
Have a brief look at Terry Eagleton's introduction to his classic textbook Literary Theory : An Introduction. Note how he begins to address literature as a theory.
Given this approach can your provide a definition of what theory is?
Given this definition why 'do theory'?
How is theory different from research? How might they compliment each other – does one require the other?
Are theory and practice fundamentally different practices? Why? How? In what ways are they similar? In what ways are they different?
Is theory useful to art practice? how? How might use of theory  (a critically engagement and /or invention of concepts) – propel a project?
Many artists resist theory. Can theory dangerous/counterproductive to art practice? how?
Can you name an example when theory has moved your practice forward? Which theories? Why?
Jo? Mat?.
Some theories about theory.. Carter and the privileging of rational thought/global vs. poeisis/local.Deleuze and Guattari on the Major vs the Minor Modes.
Doing Theory.
Go back to Eagleton's Introduction and use it as a template for discussing the ideas around the seed of futures or the idea of the future. Use the text or media examples that you have been asked to bring as a vehicle for expanding on the idea of futurity/the future/futures that they reflect.
If there is such a thing as future theory, then it would seem obvious that there is something called future which it is the theory of. We can begin, then, by raising the question: what is future?
(Note there is no such thing as future theory…. we are making it up…. thats what theorist's do – but they ensure its applicable – that is useful ….. the questions at least for me is how well does my theory animate my thinking about and relation to the thing.)
As we saw last week and as Paul Carter suggest its always a good strategy to think this through locally (interesting, applicable, generative to us now rather than concerned with a truth), promiscuously  and specifically… that is to work out how you can multiply the answers to this question as much as possible…. how many versions of what is future? Can you come up with? How many theories can you generate by asking this question? Which ones generate the most interesting questions?
There are many ways of further interrogating the concept with which you are working.
Ask for instance how the particular futures which you have found work? Or rather ask what work do they do, or functions of they serve within our culture and society, what work do they do, or function do they serve for the individual?
Doing Theory Again.
Lets start thinking through your possible project. Don't start with the question 'What is my project?'.
Lets try and begin by theorising our specific interests.
We might be able to use Eagleton's ploy to start somewhere more interesting. Lets invent theories of praxis and technics that we can then explore and use to animate our engagement with stuff/materials at a local level.
If there is such a thing as discourse theory, then it would seem obvious that there is something called discourse which it is the theory of. We can begin, then, by raising the question: what is discourse?
If there is such a thing as cinema theory, then it would seem obvious that there is something called cinema which it is the theory of. We can begin, then, by raising the question: what is cinema?
Note that the question is not just what is cinema (or whatever)….  but rather to invent a theory of projection by asking the question regarding cinema as a concept (not just a technology or medium). Deleuze says that the purpose of philosophy is no to reflect on things but to invent concepts.
Then multiply the answers deliberately and generatively using the most powerful generator of ideas possible. What are all the ways we can answer the question what is projection (for example)  …. other people's minds.
If the answer doesn't produce anything very interesting then perhaps you don't want to produce work with that concept.. that doesn't mean you abandon the medium or concept but perhaps ask how can I reframe this concept.
Here is a great example of a conceptual reframing of technics:
If there is such a thing as a theory of technics, then it would seem obvious that there is something called technics which it is the theory of. We can begin, then, by raising the question: what is technics?
Who are you?/ What are you?
Everything we do this semester should be useful to you beyond university. For the first assignment you need to establish a website of your own that is made for displaying your profile, presenting a list of work/ a showreel, and perhaps also maintaining or managing a social media front.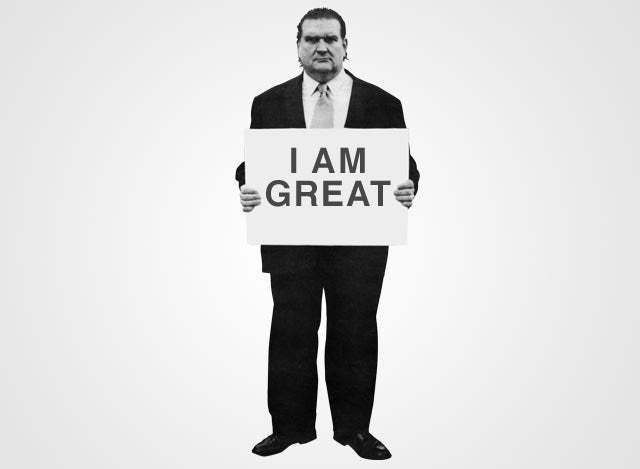 How we present ourselves professionally is key in how we can are perceived by prospective employers, funding bodies, clients or customers . They will not know everything about us, our work, practice or past experience, so it is key to present a package…. or rather a story…
This is a hard thing to do – and many of your don't want to commit to any one thing just yet. In fact …thats life – if I lock myself in then I'm potentially excluding possibility … the challenge is to tell a story about who you are now (rather than who you'd like to be) that gives funders, employers, peers, mentors, customers or fans a sense of how the next part of your story might include them and how they might serve the development of that story.
This means thinking about who your respective employers,funders, partners, collaborators are where you might fit into their organisation or lives- what you might offer them and what they might offer you. Generally they don't want someone fully formed – but someone willing to learn and adapt, someone with a passion for something…. and most of all someone fun to hang out with (this often overlooked).
In formulating this story its important that it describes those qualities that characterise you as a professional and practitioner (and that the employers is looking for). Resist the apparently customary things like 'I am a good communicator who enjoys working with other people' – everybody – says that and things like it and employers just read right over it….
Unless….
You fit that quality into a narrative and provide and example/evidence to back that narrative account up. This evidence-based approach is sometimes described as STAR where you describe a:
S – situation
T – task/target
A – action
R – result or resolution
So…
'The Island' project was produced of a challenge to work in a group of 6 artists to generate ideas, plan and execute a major media-art installation in a way that was genuinely inclusive and collaborative. To this end we determined a strategy of open and disciplined play capable of bring diverse ideas to the table via an engagement with materials and with those within the space.'
Might work…..
Drafting a story, a statement, a portfolio.
Read the assessment outline carefully and jot down what you need to include in the profile statement.
Find and compare biographies of 2 creative practitioners (look at least one of those listed below and find one other) . Look at the style of writing and the structure the biographies take. Look at how the work is presented and where. Assess the logic of the design – does it support a coherent narrative about the persons practice?
Does the platform adequately support the content and its claims?What perspective is used?
What elements are included?
How is the interaction design – does it support a narrative unfolding? Does it follow a STAR structure or something like it?
What tone does it take?
Which statements are effective?
Which fail and why do they fail?
Draft your story by using by listing 5 skills or  qualities you need to include in your statement that relate to your field – think about how you can demonstrate them using the STAR systems. Sketch these narrative out as a means of clarifying your story. You can include software skills generically (e.g. 3d visualisation), there is no need to be specific here (e.g. Maya) – this may be listed in your list of works.
Draft your own short statement that will provide the introduction and frame for your portfolio given the evidence and examples you've developed above.
Exchange your draft with a fellow student and go through your writings together. Improve them before sitting down with Mat or Joe to edit.
Listings of works
I would resist the temptation to list all work you've ever done. For example – In the past we have had students list their HSC works. This might be OK but only if those work support the coherent narrative we discussed above.
A consistent body of work demonstrating a unique and consistent practice (a discipline) is more important than a list of achievements or school awards. You really do need to think in terms of your target reader – how do you want to present? As a student or as an artist/practitioner?
Select no more than 6 works to include in your profile statement. But foreground around 3 or 4 that support the STAR structure described above – that is that support your narrative.
 You should choose your best and most representative works (with the proviso that you need three minimum to make the narrative work)
You can have a brief sentence to describe the content of your work. The format, duration, medium of the work can be abbreviated. Here, you can specify the software or technologies used if this is important to your field. If the work has been exhibited or shown in public, include the details of the event. All information should be consistently formatted.
If you have time-based works or documentation of your works as a video, it is much better for the reader if you embed your media onto the page rather than linking/ directing the reader to another page or tab. Consider the reader's/user's experience.
Short on works? Think about how you might amplify this section over the coming weeks.
Particularly weeks 6-10 (but not exclusively) might be good chances to install and photograph works for presenting on a profile.
Planning your Site
Thinking critically about where you want to host this site, under which domain and etc. There maybe costs to this exercise depending on the decisions you make.
Some of you may prefer to establish your own domain and take a custom approach to your portfolio design. You may take this opportunity to develop this site as a creative work in its own right that demonstrates something of your approach to media arts. It doesn't look great if you are a web designer and you use a recognisable or default wordpress template for your site…
Other may find a social network solution that meets their needs and is more sustainable and presentable in the long term. Either option or somewhere in between is fine as long as it serves the purpose of presenting a public profile and your work publicly.
Start to do some research about what form your site will take – draft up a plan of action- a list of To Do's based on your decisions. Consult with 2 other students regarding your plans and theirs what decisions have others come to and why? How does their plan differ from yours and why?
I can recommend a self hosted wordpress site as the place for your portfolio for these reasons amongst others;
Total control over hosting and file management.
Having your own digital 'real estate' is a very helpful professional resource.
Allows a consistent and self managed identity and email for the long term.
Total design flexibility and control with plenty of prefab themes to get started with.
Reliable, very stable and 'portable' system
Below are some examples (including what platforms are used in brackets):
You might also want to look up any of your past guest lecturers or artists/ practitioners we have looked at in any previous MEDA subjects.
Grad Show Briefing
A Facebook page is set up: please join 2017 Grad Show Private Group (https://www.facebook.com/groups/411291915937019/)
The exhibition event as follows (dates are TBC)
Opening: Friday 24 November
Runs from: Saturday 25 November to 16 December
[Daniel and Zoe with their final project]
Tasks at hand
Grad Show auction
Please donate 3 pieces of artworks for the Grad Show auction. Works will be selected for exhibition and sale. Silent bids open 18 August and auction scheduled on 24 August.
We need you to deliver your works to main campus on 15th August (place TBA). We also need you to supply information about your works: Title, Name, Medium and Year by 11th August.
In the past, students who produce screen media often donate high-resolution screen shots – and have sold very well. Abstract images may have more appeal in this context, however, object works are also popular.
Committees
Thank you for signing up to a Grad Show organising committee (or two) last week. Those who have not yet signed up please have a look here and let me know how you would like to help.
Fundraising
Please begin thinking and planning 2 fundraising events that can take place at Innovation Campus. Last year 3rd year students organised a band night and a sausage sizzle and raised over $800.
It is time to put your heads together to think about a couple of events that will contribute to the cost of the exhibition.
Curatorial
It seems fitting that Media Arts students work with a theme for the Grad Show, perhaps Futures proposed by Mat would be fitting. The job for the curatorial theme is to think about how all the final projects will work together to present a coherent show.
Marketing
This is one of the most important committees. This will provide an excellent opportunity for those of you who are well-versed in marketing strategies and interested in pursuing as a career. We are hoping that you will be able to bring some fresh and exciting strategies to market your Grad Show.
Website
This committee will work very closely with the marketing team and the Graphic Design students to create the online catalogue for this exhibition.
Previous examples are here: Look Sharp 2013 and Made It 2014
Event
This committee will be looking after the event of the opening night and the smooth running of the exhibition. Tasks will include drawing up an invite-lists for the opening, securing for a Media Arts prize (if that's what we want), as well as help organise the opening event.