In week 3 we have invited the School's current artist-in-residence Warren Leung to talk to us about his practice. Warren is an international Hong Kong-based artist. His reflective practice combines historical exploration with conceptual inquiry within a contemporary urban landscape. Ranging from photography and video to text, performance and installation, he is concerned with the undetermined relationship between conception, perception and understanding, especially in relation to site and history within cultural/political frameworks.
His site-specific project was featured in the first Hong Kong pavilion at the Venice Biennale in 2001. His works have been exhibited in major international museums and institutions including Tate Modern in London, NRW Forum in Dusseldorf, Museu da Imagem e do Som in São Paulo and biennales in Shanghai, Busan and Manchester.
Warren was a co-founder of Para/Site Art Space. He has been engaged in collaborative projects, including seminal works with Sara Wong such as City Cookie and Museum of the Lost. Warren was visiting artist at the Institut Kunst of Hochschule Luzern and Ecole Cantonale d'Art du Valais in Switzerland; Monash University, Melbourne and Australian National University. He has also participated in artist-in-residence programmes in New York, Banff, Vienna and Sapporo. He  teaches in the School of Creative Media, City University of Hong Kong.
Please have a look at his practice and works (http://www.leungchiwo.com/)
Consider this proposition
The ideas we are interested in exploring as Media Arts Projects are ones that in some way can point to new pathways, offer different ways of thinking/ perception, or challenge our existing knowledge/biases. These do not need to be world-changing, seemingly small steps can make contributions.
Consider the idea of 'Futures' as you start to bring your interests, your practice, your skills and your works together in shaping your portfolio of works. Keep in mind the exploration, questions and discussions we had in the past two weeks in figuring your work/ practice. We will come back to this again in week 5 as your projects begin to take shape.
Who are you?/ What are you?
Everything we do this semester should be useful to you beyond university. For the first assignment you need to establish a website of your own that is made for displaying your profile, presenting a list of work/ a showreel, and perhaps also maintaining or managing a social media front.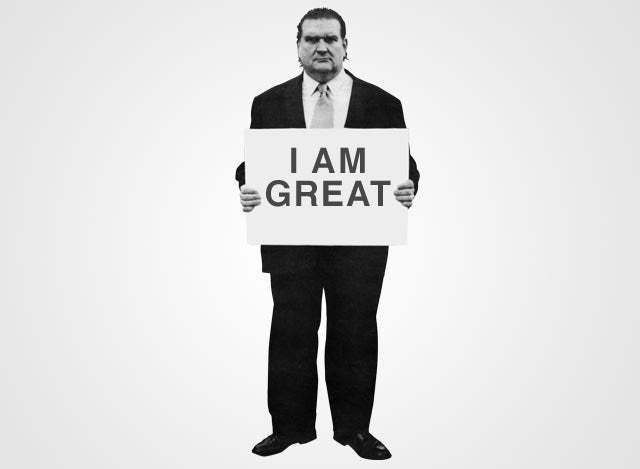 How we present ourselves professionally is key in how we can are perceived by prospective employers, funding bodies, clients or customers . They will not know everything about us, our work, practice or past experience, so it is key to present a package…. or rather a story…
This is a hard thing to do – and many of your don't want to commit to any one thing just yet. In fact …thats life – if I lock myself in then I'm potentially excluding possibility … the challenge is to tell a story about who you are now (rather than who you'd like to be) that gives funders, employers, peers, mentors, customers or fans a sense of how the next part of your story might include them and how they might serve the development of that story.
This means thinking about who your respective employers,funders, partners, collaborators are where you might fit into their organisation or lives- what you might offer them and what they might offer you. Generally they don't want someone fully formed – but someone willing to learn and adapt, someone with a passion for something…. and most of all someone fun to hang out with (this often overlooked).
In formulating this story its important that it describes those qualities that characterise you as a professional and practitioner (and that the employers is looking for). Resist the apparently customary things like 'I am a good communicator who enjoys working with other people' – everybody – says that and things like it and employers just read right over it….
Unless….
You fit that quality into a narrative and provide and example/evidence to back that narrative account up. This evidence-based approach is sometimes described as STAR where you describe a:
S – situation
T – task/target
A – action
R – result or resolution
So…
'The Island' project was produced of a challenge to work in a group of 6 artists to generate ideas, plan and execute a major media-art installation in a way that was genuinely inclusive and collaborative. To this end we determined a strategy of open and disciplined play capable of bring diverse ideas to the table via an engagement with materials and with those within the space.'
Might work…..
Drafting a story, a statement, a portfolio.
Read the assessment outline carefully and jot down what you need to include in the profile statement.
Find and compare biographies of 2 creative practitioners (look at least one of those listed below and find one other) . Look at the style of writing and the structure the biographies take. Look at how the work is presented and where. Assess the logic of the design – does it support a coherent narrative about the persons practice?
Does the platform adequately support the content and its claims?What perspective is used?
What elements are included?
How is the interaction design – does it support a narrative unfolding? Does it follow a STAR structure or something like it?
What tone does it take?
Which statements are effective?
Which fail and why do they fail?
Draft your story by using by listing 5 skills or  qualities you need to include in your statement that relate to your field – think about how you can demonstrate them using the STAR systems. Sketch these narrative out as a means of clarifying your story. You can include software skills generically (e.g. 3d visualisation), there is no need to be specific here (e.g. Maya) – this may be listed in your list of works.
Draft your own short statement that will provide the introduction and frame for your portfolio given the evidence and examples you've developed above.
Exchange your draft with a fellow student and go through your writings together. Improve them before sitting down with Mat or Joe to edit.
Listings of works
I would resist the temptation to list all work you've ever done. For example – In the past we have had students list their HSC works. This might be OK but only if those work support the coherent narrative we discussed above.
A consistent body of work demonstrating a unique and consistent practice (a discipline) is more important than a list of achievements or school awards. You really do need to think in terms of your target reader – how do you want to present? As a student or as an artist/practitioner?
Select no more than 6 works to include in your profile statement. But foreground around 3 or 4 that support the STAR structure described above – that is that support your narrative.
 You should choose your best and most representative works (with the proviso that you need three minimum to make the narrative work)
You can have a brief sentence to describe the content of your work. The format, duration, medium of the work can be abbreviated. Here, you can specify the software or technologies used if this is important to your field. If the work has been exhibited or shown in public, include the details of the event. All information should be consistently formatted.
If you have time-based works or documentation of your works as a video, it is much better for the reader if you embed your media onto the page rather than linking/ directing the reader to another page or tab. Consider the reader's/user's experience.
Short on works? Think about how you might amplify this section over the coming weeks.
Particularly weeks 6-10 (but not exclusively) might be good chances to install and photograph works for presenting on a profile.
Planning your Site
Thinking critically about where you want to host this site, under which domain and etc. There maybe costs to this exercise depending on the decisions you make.
Some of you may prefer to establish your own domain and take a custom approach to your portfolio design. You may take this opportunity to develop this site as a creative work in its own right that demonstrates something of your approach to media arts. It doesn't look great if you are a web designer and you use a recognisable or default wordpress template for your site…
Other may find a social network solution that meets their needs and is more sustainable and presentable in the long term. Either option or somewhere in between is fine as long as it serves the purpose of presenting a public profile and your work publicly.
Start to do some research about what form your site will take – draft up a plan of action- a list of To Do's based on your decisions. Consult with 2 other students regarding your plans and theirs what decisions have others come to and why? How does their plan differ from yours and why?
I can recommend a self hosted wordpress site as the place for your portfolio for these reasons amongst others;
Total control over hosting and file management.
Having your own digital 'real estate' is a very helpful professional resource.
Allows a consistent and self managed identity and email for the long term.
Total design flexibility and control with plenty of prefab themes to get started with.
Reliable, very stable and 'portable' system
Below are some examples (including what platforms are used in brackets):
You might also want to look up any of your past guest lecturers or artists/ practitioners we have looked at in any previous MEDA subjects.
Grad Show Briefing
Please join the Facebook page for 2017 Grad Show Private Group: https://www.facebook.com/groups/411291915937019/ now if you have not already.
Fundraising team
We need to collect the information on the works people will donate: Title, Name, Medium and Year
Curatorial team
We need to pay attention at the excursion particularly in how works are placed, installed, and experienced
Marketing/ Website/ Event teams
In researching on the first assignment, it is also a good time to have a look at different portfolio sites at the different visual styles and functionalities.
I would like students to organise a shoot for individual portraits – the shots can be used for the assignments and also for the final web catalogue.